Zynga Games
CityVille
(2986)
Zynga Poker
(2683)
FarmVille
(975)
FarmVille 2
(783)
Pioneer Trail
(669)
Zynga Bingo
(654)
Mafia Wars
(538)
ChefVille
(382)
CastleVille
(317)
Hidden Shadows
(305)
Bubble Safari
(296)
Cafe World
(269)
Zynga Elite Slots
(229)
Hidden Chronicles
(108)
Slingo
(107)
The Ville
(81)
CoasterViIle
(67)
Zynga
(66)
FrontierVille
(63)
Words with Friends
(60)
Zynga.com
(54)
Ninja Kingdom
(33)
yoville
(32)
Empires & Allies
(24)
Ruby Blast
(23)
RewardVille
(21)
PetVille
(15)
Dojo Mojo
(13)
What's The Phrase
(11)
Riches of Olympus
(9)
fishville
(6)
vampire wars
(6)
ForestVille
(5)
Skateboard Slam
(5)
Zombie Swipeout
(5)
Pettington Park
(1)

Tuesday, July 31, 2012
Howdy Pardners!

Jasper needs his gold hauled. Partner up with friends to make bulls Super Burly, and see how much gold they haul. Collect them all and get amazing prizes!
Must be at least level 20

New crop - Bull Thistle - 8 hour harvest, on Free Gift Page

4 New Collections - Bull endurance, Bull stamina, Bull Strength, & Bull Premium Strength

Red deer on Free Gift Page
DIFFICULTY

We anticipate this is will be a medium term feature for most players and that the difficulty level is medium.

__________________________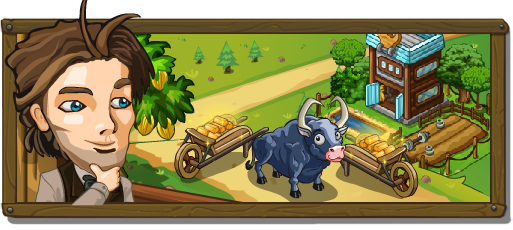 About Burly Bulls:


The Missions:

Baby Bull Steps
Place the Fitness Fort
Buy & Place a Burly Bull
Feed the Burly Bull 3 times
Reward: 250 XP, 5 Soybean crops, Physical Exam (needed for the building)
Feed Burly Bulls with Muscle Mix:


Becoming a Bull
Feed your Burly Bull 12 more times
Harvest 60 Soybeans
Upgrade the Fitness Fort
Reward: Thick Burly Bull unlocked, Red Deer, Hauling Trophy
Aint no Bull
Tend Red Deer 15 times (you have 1 in inventory and they are on free gift page)
Feed Thick Burly Bull 20 times
Upgrade your Fitness fort
Reward: Charcoal Burly Bull, 5 Spinach crops, Hoof Caps (needed for the building)
Strong Like Bull
Harvest 40 Spinach crops
Feed 5 Burly Bulls AFTER they've competed in the haulin competition.
Finish your Fitness fort
Reward: Blue Burly Bull unlocked, Bull Gate, 5 Muscle Mix
1 Wrapper Mission:

Best Buff Burly Bull
Raise 3 Golden Burly Bulls on your homestead
Reward: 10,000 XP, Golden Bull Statue, Raging Bull Boost
Fitness Fort: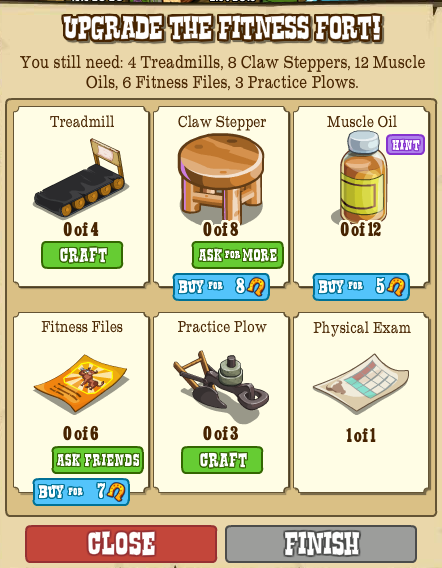 Feed adult pigs for Muscle Oil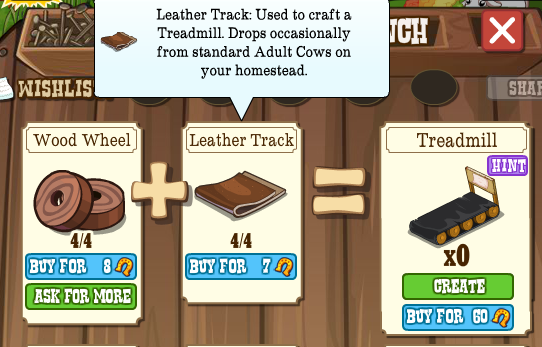 Wool Mats come from Adult Sheep




Tough tufts come from feeding burly bulls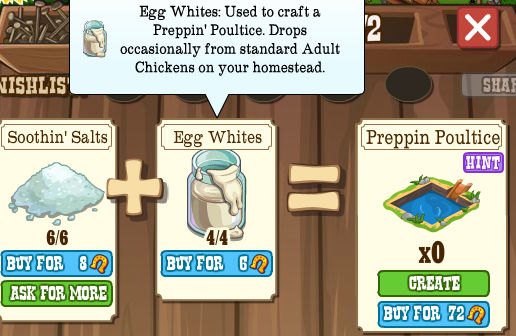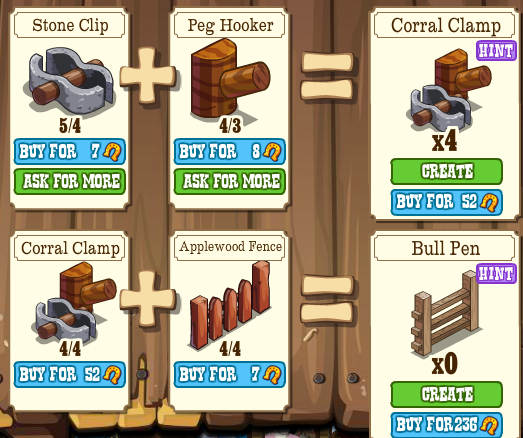 Bull Manager: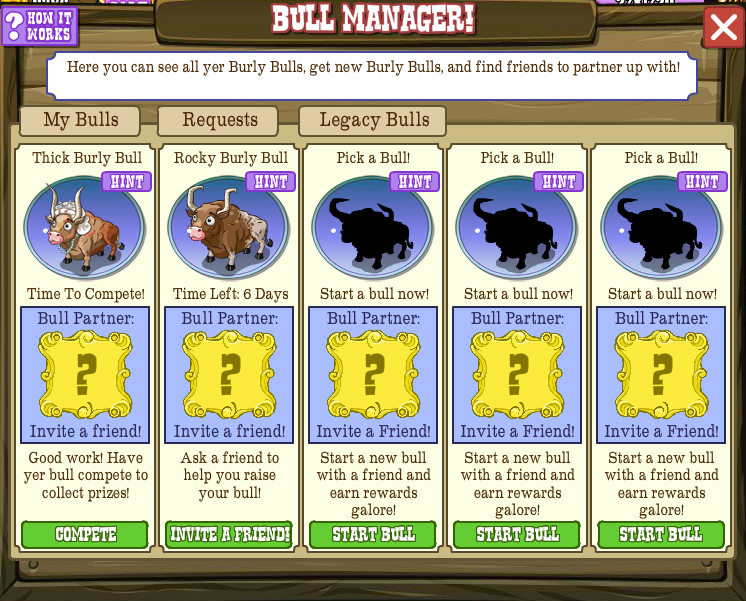 Bulls with Friends:





They are storable in the Show Pen:






New Crop on Free Gift Page - Bull Thistle (8 Hour Harvest) & Red Deer






4 New Collections: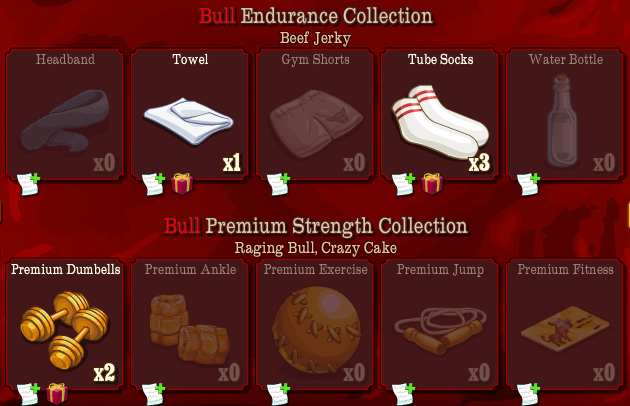 Posted by

Vlad Vap
at 8:45 PM
0 comments

Monday, July 30, 2012
FREE Rocket Fuel! Collect yours then have a blast in you City!





Click "LIKE" and "SHARE' to help your friends get some too!


LINK FOR 3
https://apps.facebook.com/cityville/incentivelink.php?sig=6a0bf3c6815b59b4e741a9729bd13b22&exp_date=1343717999&item=quest_item_rocket_fuel&num_click=1&item_quantity=3&src=community&aff=fan_page&crt=quest_item_rocket_fuel
LINK FOR 1
http://zynga.tm/o65
<--- Get yours now!
Posted by

Vlad Vap
at 11:12 PM
0 comments

It's not often that a public company CEO suggests that he might be open to an entirely new product strategy, but that's exactly what Mark Zuckerberg did on Facebook's earnings call last week.
Allow us to explain.
For all it's popularity with users and resources from investors,
Facebook
has always been an understaffed company.
Except for the early years, when it couldn't hire fast enough, this has mostly been intentional.
It's a strategy.
The company likes to tell star recruits that Facebook's low engineer-to-users ratio means they will have a greater impact in their work. They will have more "leverage."
This limited headcount has also gone hand-in-hand with Facebook's platform strategy: Facebook develops and updates a core set of features and products – and then gives third-party developers controlled access to its user-base so they can do the work of building out new products, features, and applications.
Then Facebook attempts to extract value from those developers in some way.
What this abstract strategy has meant in reality is that Facebook doesn't make games for Facebook; it lets
Zynga
do it. Facebook doesn't have a music player; it lets
Spotify
make one. Facebook doesn't have a bookmarking service; it lets Pinterest build one.
We've always been significantly smaller per employee compared to the number of people who we serve in the world. So it's really baked into the company that we have to build systems and software that take into account the leverage that employees here have. And that's actually one of the reasons why a lot of people love working here and one of the biggest reasons why people cite for wanting to join the company and staying here. So it's also affected the strategy. I mentioned we believe that all these consumer products, and maybe even more than consumer products that people use, will become social over time. But we can't build all those things ourselves, so we focused on building this platform.
But then he said something that surprised us.
He said: "Over time, it might make sense for us to build more of these things ourselves."
Zuckerberg has talked about Facebook's platform strategy for years –
most memorably at a Web 2.0 conference in 2010
– and this is the first time we've heard him float the possibility that Facebook could, someday, start competing with the developers on its platform.
Facebook's sudden openness to owning more of its platform might terrify the developers who have been building companies and making a living there for the past few years.
It should not. It should be viewed as a potentially lucrative opportunity.
That's because if Zuckerberg does decide that Facebook needs to start owning more of the third-party products on its platform, the smart way for Facebook to do it is to use its incredible horde of cash and valuable stock to buy, buy, buy.
That's what Facebook did this spring when it bought Facebook-connected photo-sharing app
Instagram
for $1 billion.
Despite speculation to the contrary,
Facebook isn't likely to buy a gamesmaker like Zynga
. It already collects heavy taxes from Zynga's revenues, so the upside is limited. Besides, gaming is a hits-driven business where owning the studio is much harder, riskier work than owning the distribution point. Spotify and Pinterest are more natural (and neutral) extensions to Facebook's platform, and more likely targets.
Read more:
http://www.businessinsider.com/mark-zuckerberg-reveals-he-is-open-to-a-radical-change-in-facebook-strategy-2012-7#ixzz228sLTGgO
Posted by

Vlad Vap
at 11:08 PM
0 comments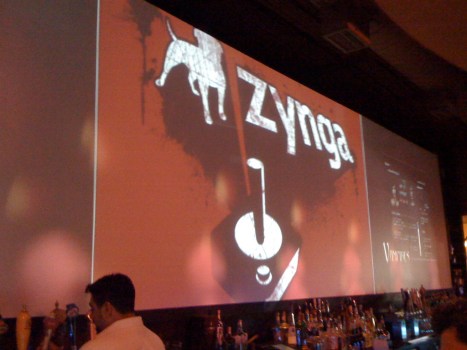 Could Facebook be ready to
buy up Zynga
? At least one report is suggesting that the social network has quit featuring Zynga's games to get its stock price to drop and make it easier to take over.
Facebook recently changed the way it's featuring games, showing the newer ones first and the older ones down the list, and that's been the death knell for Zynga, according to Seeking Alpha. So far this year the company had a 70 percent drop in share price, down to $3.09 a share,
according to
Reuters.
Seeking Alpha also suggested that perhaps Facebook changed its policy of highlighting games to "torpedo" its partner to get the price to drop and make it easier for a takeover. About $1 billion would cover it, and Facebook would get controlling interest -- and possibly its hands on the $1.6 billion in cash Zynga reportedly has.
We don't think this was done deliberately by Facebook. If anything it was because Zynga and Facebook no longer have its initial special relationship anymore. Zynga
decided to expand
and Facebook began to look elsewhere for social games -- even appearing on Google+ -- which did not endear itself to Facebook execs.
If anything, Zynga had much
more to lose
than Facebook in their partnership and Zynga decided to venture out to other social networks to boost its initial public offering last December. There's nothing wrong with that, but you generally don't get most-favored status from a social network when you aren't exclusive.
That said, Facebook buying Zynga could be interesting, but we have a feeling the social network should wait for the price to come down just a little more.
info from
Posted by

Vlad Vap
at 11:01 PM
0 comments

Posted by

Vlad Vap
at 9:19 PM
0 comments

Posted by

Vlad Vap
at 7:17 PM
0 comments

Get more pop with this free Boost Bubble + 100 coins.
Claim it today, and get another tomorrow.
LINK >>>>>>

http://tinyurl.com/c8z3s75
Posted by

Vlad Vap
at 6:44 PM
0 comments