Howdy Pardners!

Help Humble Bob put on a Talent Show at the Country Fair! Get rewards such as a Bear Lure that will summon a Bear varmint, and Tough Hand tonic that will allow you to move debris around your homestead!
Using the sideboard in the lower corner that replaces Family Outing
Must be Level 15
5 Missions
New rewards: Rewards: a Bear Lure which can summon a Bear Varmint & Tough Hand Tonic which is craft-able. This tonic will allow players to move debris for 15 mins
DIFFICULTY
We anticipate this is will be a medium term feature for most players and that the difficulty level is medium.
__________________________
About Talent Show: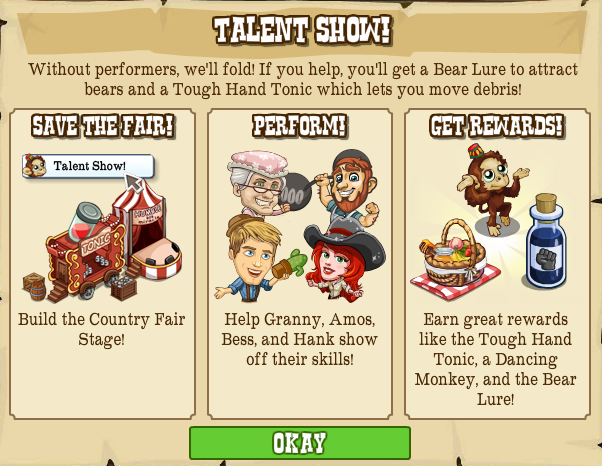 The Missions:
Frontier Talent
Tend 15 Adult Sheep
Visit 4 Neighbors
Click the Talent Show Stage (lower left corner)
Reward: 300 XP, 300 Coins, Talent Show Flyer (needed for phase 1)
Bear Taming
Clear 12 Wildflowers on your homestead
Harvest 40 Broccoli
Complete Phase 1
Reward: Floppy Fair Hare, Bear Lure (summons Bears), Granny's Whip (needed for phase 2)
Monkeying Around
Tend 15 Floppy Fare Hare
Craft 4 Granny's Gut Punch
Complete Phase 2
Reward: 1000 XP, Dancing Monkey, Bunyan Brew Case (needed for phase 3)
Rhinestone Cowgirl
Tend 10 Dancing Monkeys
Harvest 50 Peppermint Bushes
Complete Phase 3
Reward: 1500 XP, 1500 Coins, Dazzling Outfit (needed for phase 4)
Handy Man
Harvest 80 Blueberries
Clear 30 Thorns or Cacti on Neighbors
Complete Phase 4
Reward: 2500 XP, 3 Tough Hand Tonics (allows you to move debris for 15 mins), Tough Hand Mixer (crafts more tough hand tonic)
The Talent Show:
Phase 1:
Tend Adult Goats for Cheddar
Harvest Sugar Plums for Honey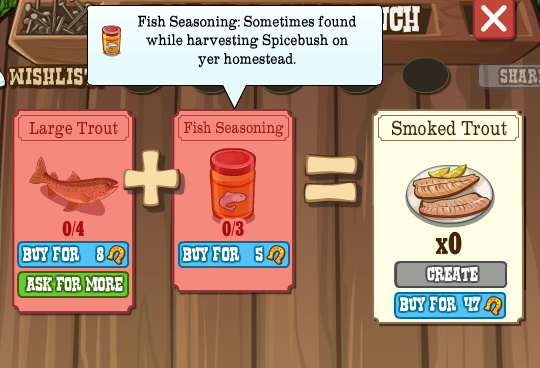 Phase 2: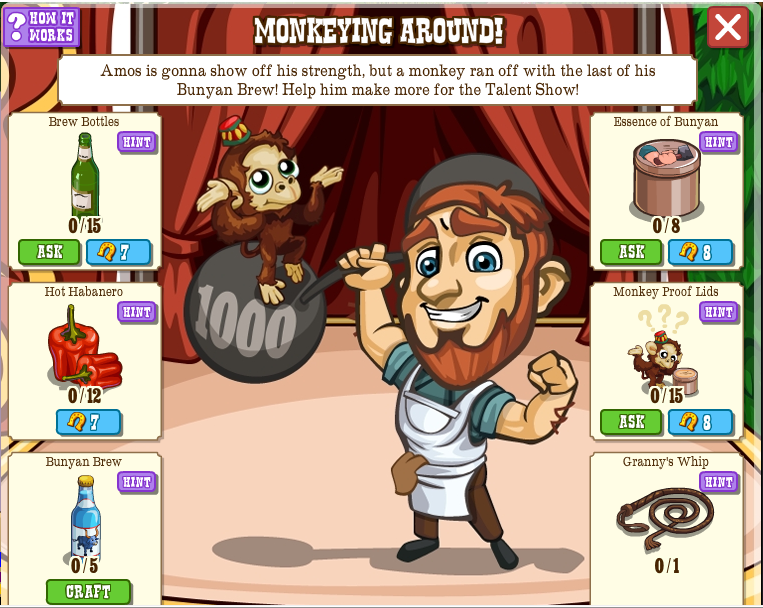 Harvest Habaneros for hot habanero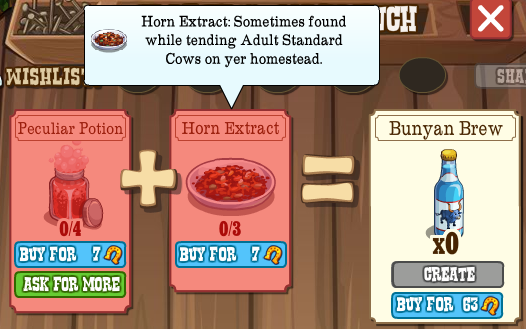 Phase 3: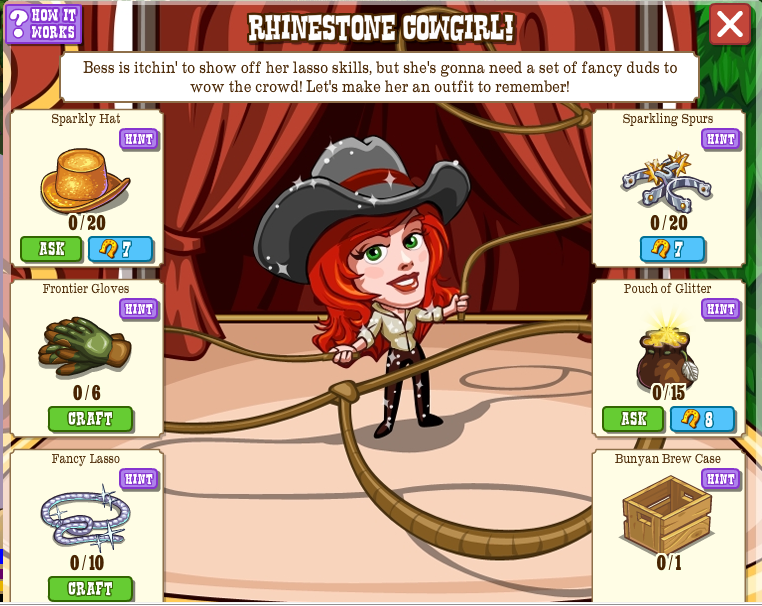 Tend Non-Rideable Horses on your homestead or neighbors for spurs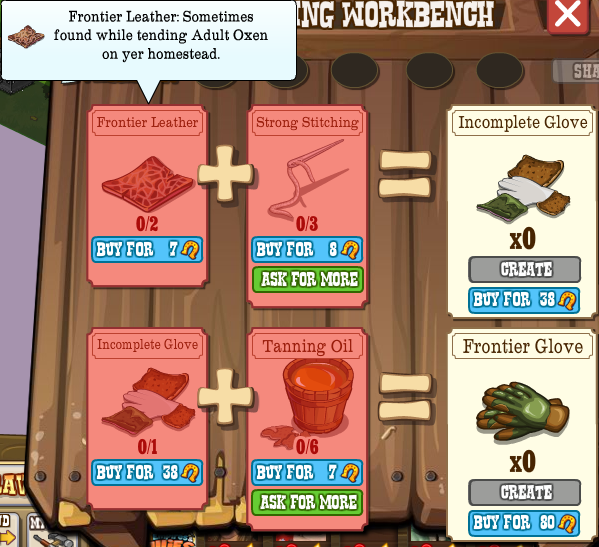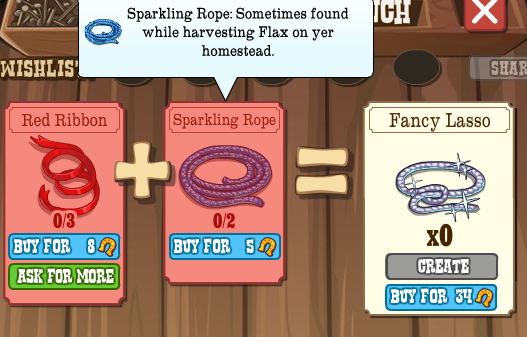 Phase 4: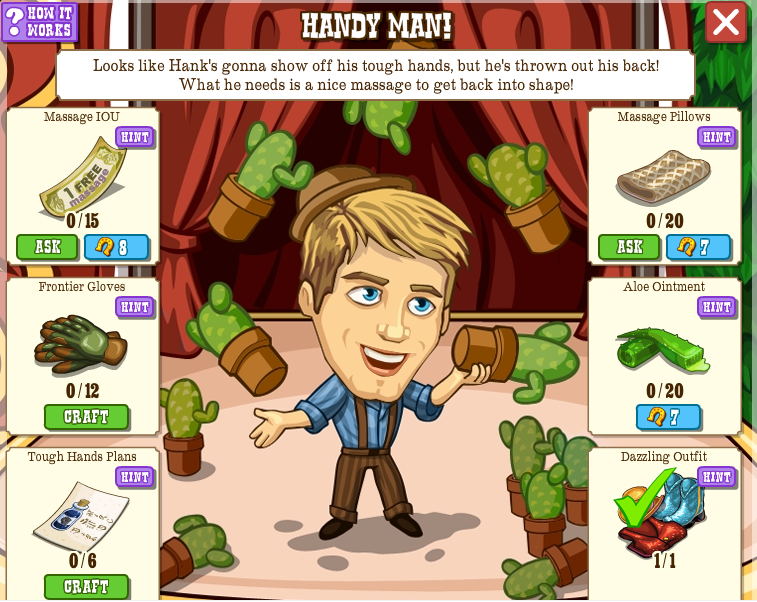 Harvest Aloe crops for ointment