Howdy Pardners!

Build the new Holiday Hall and store up to 12 holiday buildings inside and collect all of their bonuses with just one click!!
New Animal - Shaggy Llama
Must be Level 18
12 holiday buildings can be stored once fully built
New Collection
DIFFICULTY
We anticipate this is will be a medium term feature for most players and that the difficulty level is medium.
__________________________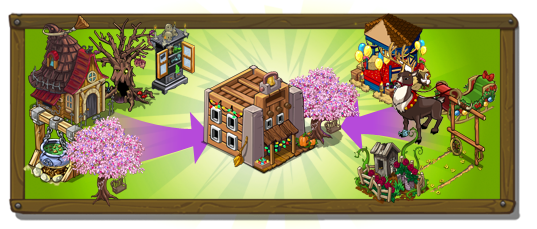 About Holiday Hall:
The Missions:
Valentine Memories
Place the Holiday Hall on your Homestead
Harvest 10 Mixed Tulips on your Homestead
Ask for 10 Kissin' Memories
Reward: 300 XP, 300 Coins, 3 Shaggy Llamas
Christmas Cleanup
Harvest 35 Sugar Plum crops
Collect 10 Shaggy Llama Hair (drops from Shaggy Llamas you just got 3)
Craft 4 Wooden Soldiers
Reward: 3 Woolfnut Trees, Holiday Rats Decoration, Unlock Collect All Bonus
Halloween Hiatus
Complete the Holiday Hall
Collect 10 Holiday Hijinks (drops from the Holiday Rats decorations you just got 1 as a reward)
Craft 2 Werewolf Potions
Reward: 300 XP, 3 Holiday Crates, Unlock Building Customization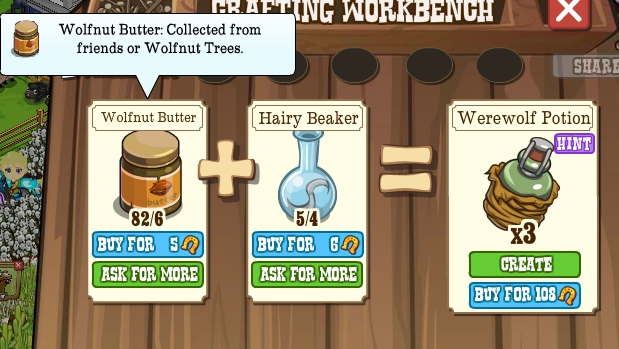 New Collection:

What you can store inside: