Howdy Pardners!

Spruce up your Homestead by building a Wishing Fountain! Every time you make a wish you can get building parts to finish incomplete buildings!
New "tree" Fresh Grass 12 hour harvest
Must be Level 18
1 item on free gift page (fresh grass)
2 New Collections
DIFFICULTY
We anticipate this is will be a medium term feature for most players and that the difficulty level is medium.
__________________________
About Wishing Fountain:
The Missions:
As you Wish
Place the Town Square
Craft 2 Fancy Mailboxes
Place the Wishing Foutain
Reward: 450 XP, Green Lightning, 2 Fresh Grass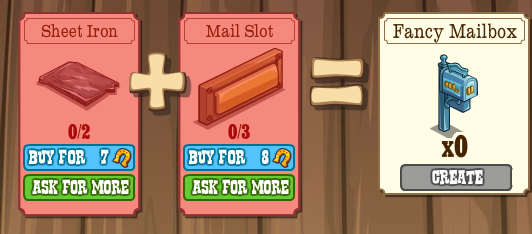 I Wish I May
Craft 2 Town Coins
Trim 10 Plots of Fresh Grass
Wish for 2 Parts
Reward: 950 XP, Fruit Ready Boost, 2 Fully Grown Pine Trees
I Wish I Might
Harvest 10 Brass Forges (free gift page)
Craft & Place 10 Topiaries on your homestead
Finish phase 2 of the Wishing Fountain
Reward: 1400 XP, 2 Imported Tangerine Trees, 2 White Topiaries
Harvest fresh grass for unruly shrubs

A Wish Come True
Collect 15 Wish Lists
Collect 30 Dandelion Seeds
Finish the Wishing Fountain
Reward: 6400 XP, A Polo Statue, Unwither Crop boost
New Free Gift Item
New Collections:


Building Phase 1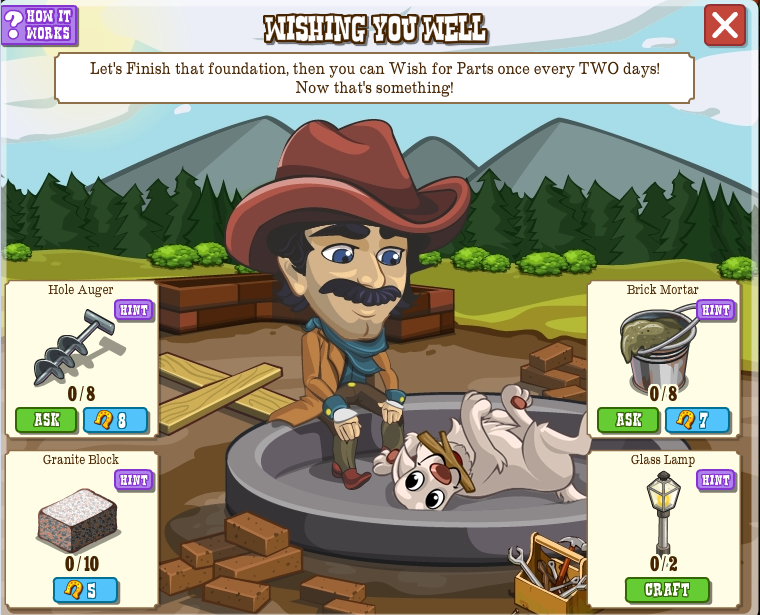 Feed Pigs to get Brick Mortar, Clear Rocks to get Granite Block
Phase 2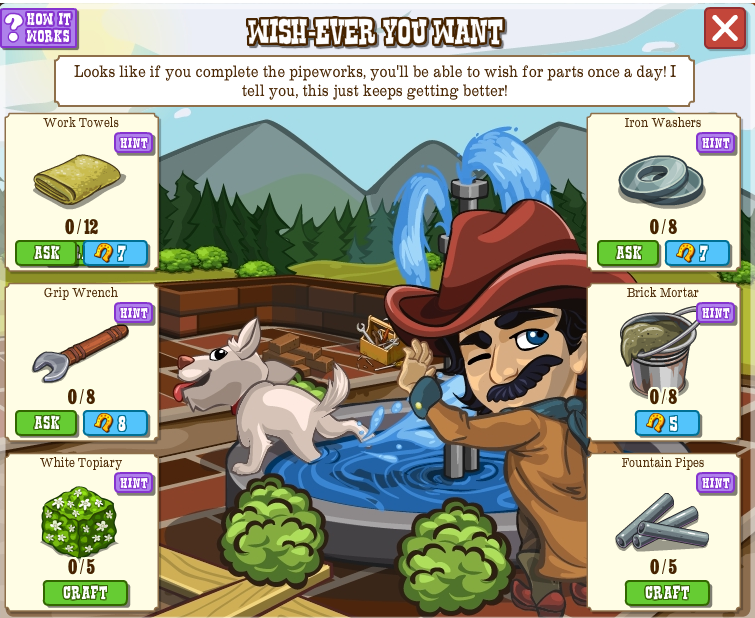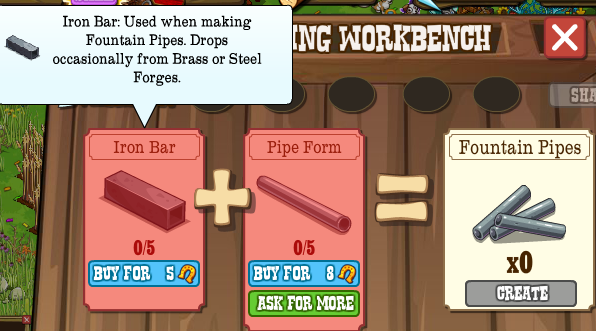 Phase 3
Red Roses drop Rose Petals
Completed Fountain:
After completing all 3 town hall buildings your avatar turns into a statue (found in inventory)