Howdy Pardners!
Granny was talking about a family reunion. She's sharing stories of your kinfolk to teach your kid about your family. Unlock new crops and trees as you complete each mission!
Must have 1 child

2 New Crops

2 New Trees

New Tree on Free Gift Page
DIFFICULTY
We anticipate this is will be a long-term feature for most players and that the difficulty level is medium-to-high.
__________________________
Family Tree
BBQ Bonanza
Clear 30 Rocks on your homestead
Craft 3 Secret BBQ Sauces
Construct a Meat Smoker
Reward: 200XP, 200 Coins, 4 Habanero Seeds
Explorer Uncle
Harvest 60 Habaneros on your homestead
Tend 35 Adult non-rideable horses
Build a Treasure Hunter's Kit
Reward: 400XP, 400 Coins, 2 Willow Trees
Fully grown Pine Trees drop compass needles
Tend non-rideable horses to get hair bristles
Miner 49er!
Chop Willow Trees 60 times on your homestead (free gift page, and you just got some for last mission)
Tend 35 Adult Cows
Assemble Jasper's Equipment
Reward: 600XP, 600 Coins, 2 cream cows
Tend Adult cows for raw leather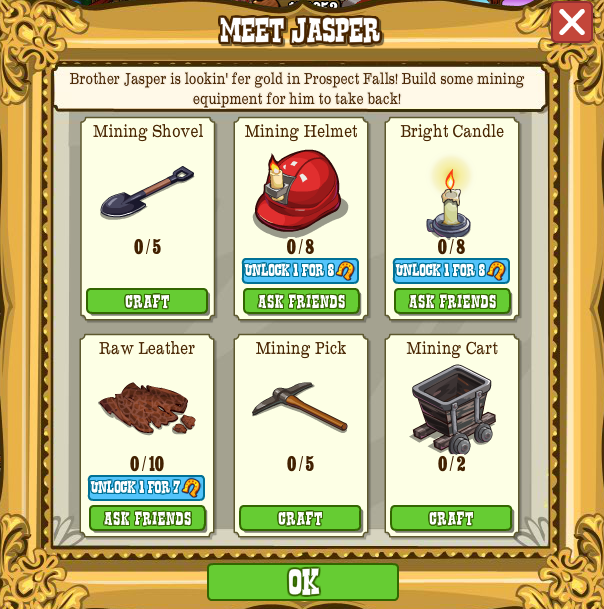 Chop willow trees to get willow branch
Portrait Proud!
Tend 12 Capybaras (you just got some in last mission)
Clobber 10 Bears
Restore Gramps' Portrait
Reward: 800XP, 2 Walnut Trees, 4 Rhubarb Seeds
Orange Dye drops from Habaneros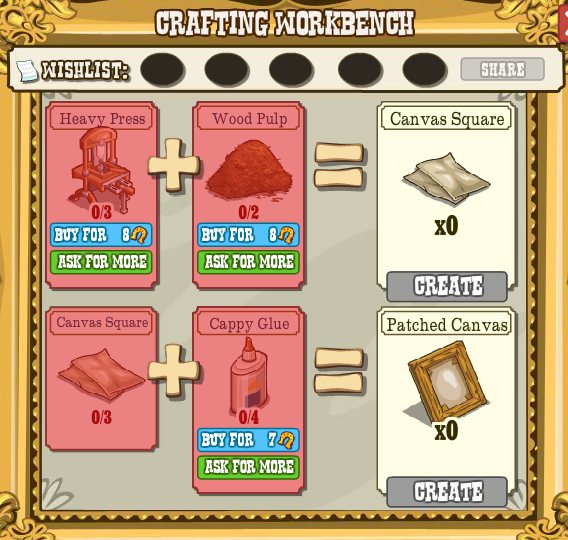 Family Feast
Harvest 80 Rhubarb Crops
Harvest 50 Walnut Trees (you just got some in last mission)
Cook a Family Feast
Reward: Book of Experience, Dinner
Sweet lemon can drop from Lemon Trees
Harvest rhubarb to get stalks
Harvest walnut trees to find ripe walnuts
New tree on Free Gift Page:
Pioneer Trail Forum